Check Availability This Room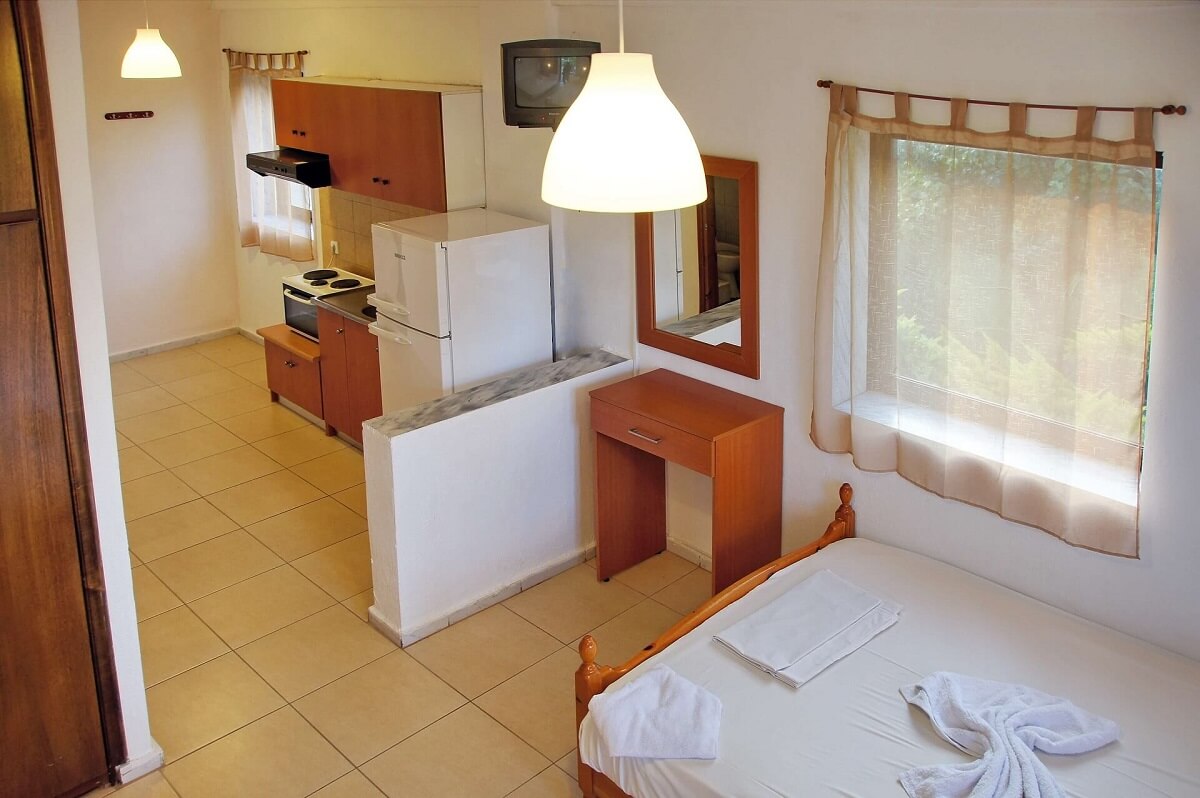 All double rooms have big windows to help you take a broad view of the beautiful landscape and nature. We tow double beds suitable for a family with one or two children and every bathroom has shower, which brings relaxation to you after a long day.
WIFI connection and flat screen TV? are standard throughout the Hotel.
Fully equipped kitchen Balcony / Terrace Bathroom Amenities Flat screenTV Coffee Table Hot / Cold Running Water Extra baby crib, Towels, Bedding Toiletries Mirror Handheld Showers Shower curtain Hairdryer Every day cleaning