There are many exciting places to visit in Pieria. The entire region is a tourist heaven. And our hotel serves as a gateway to all these interesting hotspots.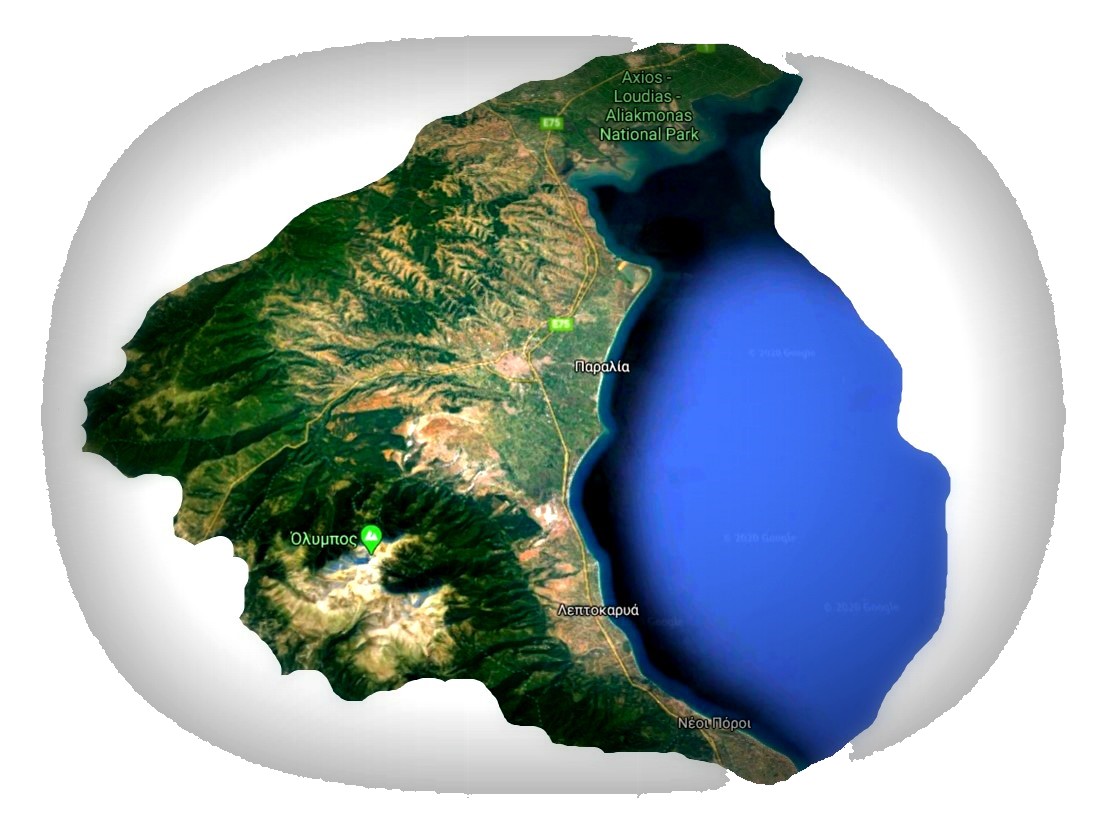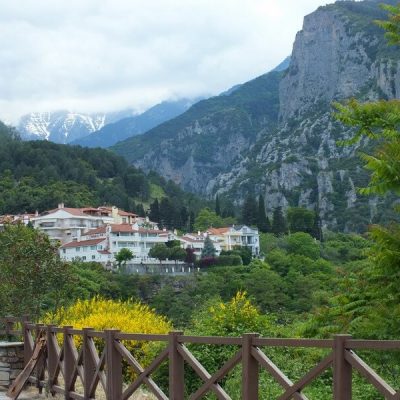 LITOCHORO
Litochoro is a beautiful village, set on the foot of mountain Olympus. Here you will find plenty of choices for food, drinks and coffee.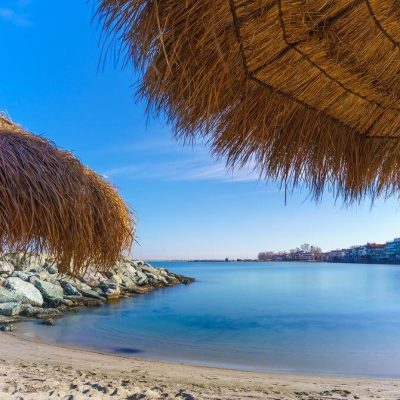 Distance - 7kms
PLATAMONAS BEACH
Platamonas is a beautiful village by the sea.It is very famous and busy during the summer. Eating at a fish tavern here, is a must!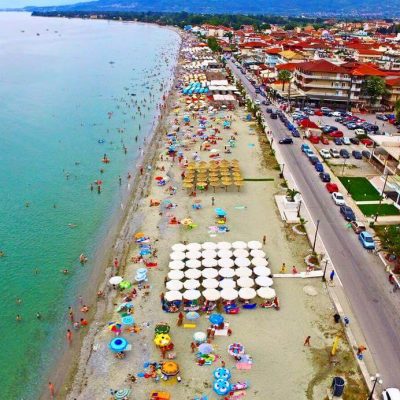 Distance - 5KMS
LEPTOKARYA
Leptokarya, is a busy village with where you can have fun. Here you will find many bars and coffee shops by the beach. There is also a big sidewalk with many stores where you can do your shopping.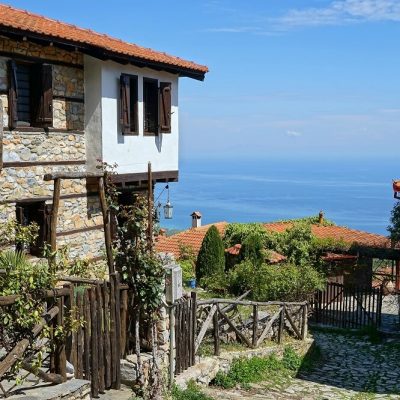 Distance -8KMS
OLD VILLAGE OF PANTELEIMONAS
The old village of Panteleimonas, is a beautiful village, known for its traditional architecture.Here you can walk among stone built paths, and enjoy your coffee with a great view of the Aegean Sea! Do not forget to buy  a souvenir from the local stores!.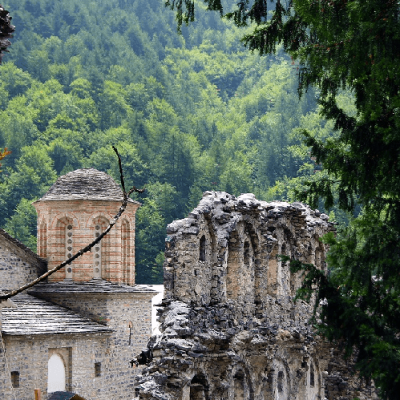 Distance - 32kms
OLD MONASTERY OF SAINT DIONISIOS IN OLYMPUS MOUNTAIN
Set in a wonderful scenery, hidden in the heart of the mountain Olympus, this unique monastery was rebuilt, and is open for visitors. It is an ideal stop for those visiting the mountain.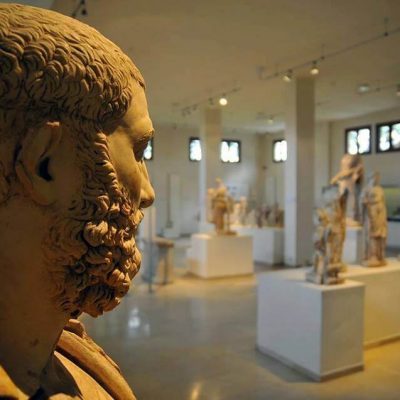 Distance - 23KMS
DION MUSEUM
The Archaeological Park of Dion is the most important archaeological site at Mount Olympus in Greece. The park displays the importance of ancient Dion in the history of Pieria. During summer, the known Olympus Festival takes place in the ancient theater of Dion, presenting international theatrical and musical events.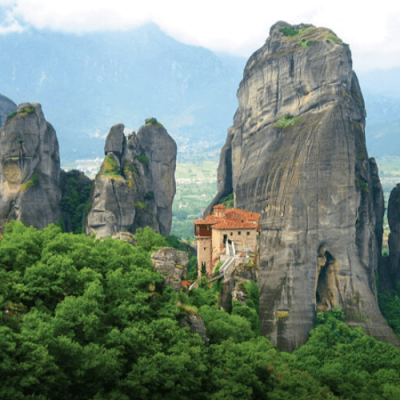 Distance -147KMS
METEORA
For those who like short excursions, within 2 hours drive, you can reach the beautiful Meteora. This masterpiece of nature reveals all its glory for centuries as a unique geological phenomenon in beauty and an important monument of Orthodoxy..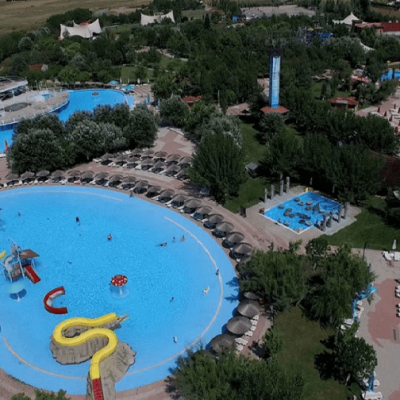 Distance - 130KMS
WATER LAND IN THESSALONIKI
The biggest water park in northern Greece! Put your swimsuit on and live the most exciting water frenzy experience!In Waterland there are a million things to discover and experience.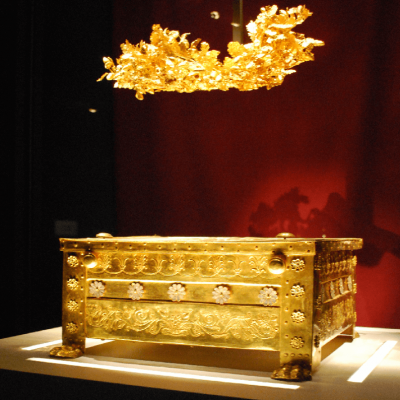 Distance -84KMS
VERGINA MUSEUM
The museum of Vergina attracts people from all over the world. The archaeological site of Aigai is protected by UNESCO as a world cultural heritage monument and a site of outstanding natural beauty. It worths a visit!